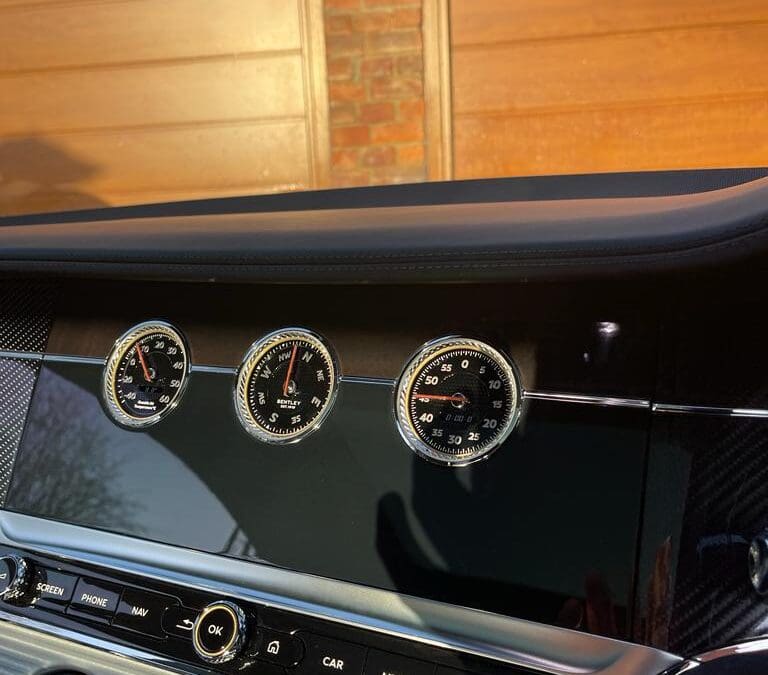 Icon Bentley Gt. Icon have produced a unique R and D Carbon system in development with REEP.
We have now produced a real carbon veneer product that is both ascetically good to look at but saves the removal and refitting of carbon parts which will costs several times more, and many parts are not even available due to the costs of production.
Production requires moulds making and then each piece layered in Carbon, trimmed and then lacquered to provide a finished waterproof and usable durable finish.
This system allows veneer to be overlayed, heated and attached in situ utilising the original inner or outer trim. You can see on the icon Bentley where we have left one of the non carbon veneered items in the original factory finish.
Furthermore, if it's ever accident damaged. We simply replace the old carbon veneer and replace, or even really remove the veneer back at our factory, returning the vehicle back to its original format.