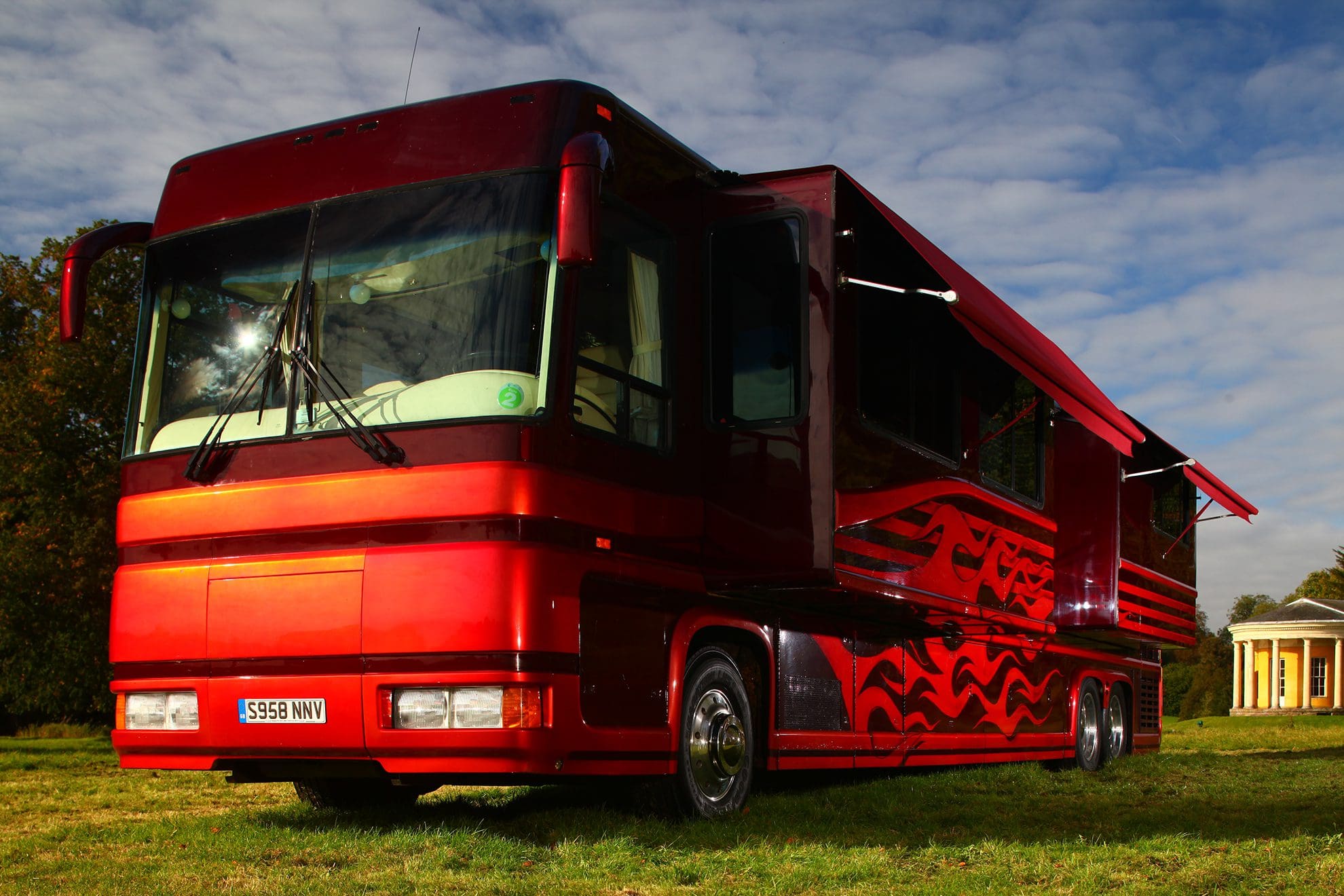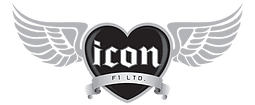 'A luxury motorhome available for hire in the UK and Europe. Icon provides bespoke event planning and accommodation in former Formula One World Champion's Jenson Button's million dollar Newell motorhome.'
History
The Icon is a living piece of history, built for life on the race circuits of Europe and has been home to three Formula One drivers, two being World Champions. In 1997 the then current Formula One World Champion Jacques Villeneuve commissioned a very special motorhome to be hand built by the USA company Newell. 18 months later and the first million dollar RV was completed. Jacques spent his early years touring the Formula One race circuits in a motorhome with his father Gilles Villeneuve, so he knew precisely how he wanted his to be. With no expense spared, what we now call the Icon was created.
The motorhome was built to the highest specification using the most luxurious fittings and innovative ideas available, a real home from home with a 5 star feel. Mika Salo, the Finnish Formula One driver, bought the Icon from Jacques and had the distinctive red and flame design hand airbrushed by two specialist Swedish artists. The Icon then went on to become a base for the 2009 Formula One World Champion, Jenson Button, who owned it from 2003 until 2011. Putting his own finish on the Icon, Jenson traveled in style throughout Europe, maintaining her in first class condition.
Not just a home for the world of Formula One Champions, the Icon has also stylishly accommodated other world famous celebrities. Even today, the same support team work for Icon Experiences that took care of the Formula One drivers and celebrities that have stayed in her. So you can be assured that you will receive the same experience and level of pampering that her previous owners and guests received.
Inside The Motorhome
Total floor space 500sq ft – Sleeps 4
High power triple air conditioning
Full central heating with under floor heating
Privacy glass
Air-powered doors partitioning living spaces
Full Kitchen / Galley area with Gold fittings
 – Dining table
 – Large American style fridge / freezer
 – Convection oven with induction hob
 – Microwave
 – Washing Machine / Tumble Dryer
 – Bespoke Granite Floor
Lounge area with ample seating
 – 42" Plasma TV with surround sound and DVD player   – Sky TV
 – Bose digital sound system
 – Wifi
Master Bedroom
 – Bespoke keyhole bed – fully adjustable
 – Dressing table and walk-in wardrobe
 – Ensuite with Gold fittings
 – 20" LCD TV
Additional accommodation for 2 people on fold out bed 
Outdoor seating area
 – Bespoke awning with starlight feature
 – Patio flooring
 – Luxury outdoor furniture provided
 – BBQ available on request
The Icon Experience
'Luxury as standard and first class service. With the Icon RV, Icon Experiences aim to provide all the luxury and comfort expected of a top hotel, in a truly unique setting.
Whether you are looking for a romantic weekend away with your loved one, celebrating a special occasion, or looking for that once in a lifetime experience, the Icon Experience will not disappoint. 
The Icon Experience will give you more than just luxury accommodation in your perfect location. With our 24hr support team always discreetly on hand, we will ensure that all the normal rigmarole of hiring a motorhome is taken care of. All you have to do is sit back and relax, and let us look after you whilst we see to all the necessary daily chores, ensuring you have the perfect relaxing stay. 
We will tailor make a package to suit the individual. From your initial inquiry you will have an events planner who will give you a personal service to meet your every need and desire. The Icon RV can be supplied with a driver should you wish to change location during your stay. You can also have your own butler and chef completing your support team. They will be at your disposal day and night, always ensuring you have your privacy.
Location 
Your experience, so your choice. We have preferential privileged locations both in the UK and throughout Europe, including private beaches, the Goodwood estate, and West Wycome Park better known as one of the idyllic locations for the filming of Downton Abbey. Alternatively we will drive the Icon to the location of your choice, wherever you wish.
Duration
Your experience, so your choice. You may want to have a romantic weekend away in a secluded beautiful spot, you may decide to tour Europe. Again subject to availability you can hire the Icon for longer than the standard two night stay.
Entertaining
As well as the luxury Icon itself, you may also wish to hire our beautiful Star and Moon suite, elegantly seating fourteen people. We can arrange all of your entertainment and hospitality for you.
Should you wish to travel in style, we will be able to arrange all your travel requirements including limousines and helicopter transfers, we even have our own fleet of exotic cars * for hire.
We have contacts through many industries to get you your ultimate Icon Experience. The sky really is the limit with Icon Experiences.
* Icon F1 Ltd  specialize in exotic car hire for functions, parties and special events, with some of the world's most exclusive and unique motor vehicles. They are all supplied direct by the company. They are not available anywhere else. In addition we supply full back up with drivers and if required technical crew. We will always listen to your requirements and make sure we provide exactly what you need.
Where To Go
'The Icon is a 5 star plus luxury motor home originally built for life on the race circuit and has been home to three Formula 1 drivers.
Simply select a destination or event anywhere in Europe,  whether it be Monaco or Glastonbury, or simply a secluded country retr