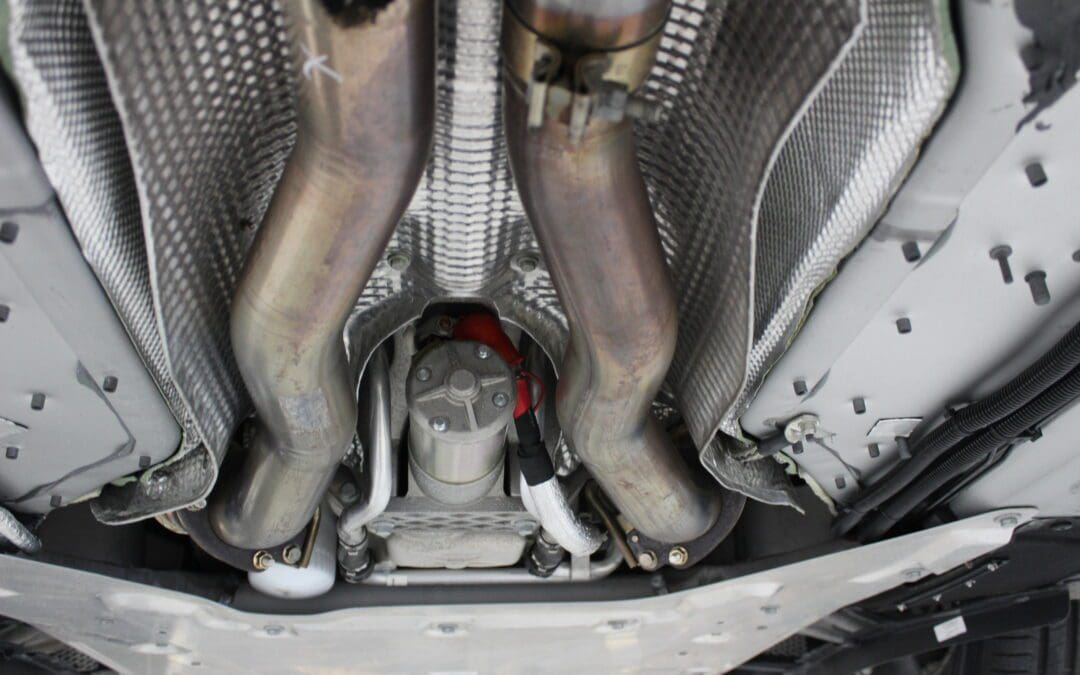 A quick video of us testing our DBS Superleggera. We are fitting our new exhaust system to improve handling, MPG, power and of course sound.
The new Icon F1 Aston Martin DBS Superleggera lightweight exhaust system is now available . Icon F1 have spent considerable time in research and development to produce a proper lightweight inconel exhaust to allow free flow ,improve fuel
consumption and importantly connect with the existing original manufactures equipment . We are proud to offer other DBS Superleggera owners the opportunity to have a Aston Martin dealer fitted system which utilises all
the original cockpit instruments and will not invalidate Aston Martins factory warranty. Superleggera means super lightweight and the DBS is a extremely lightweight` Brute in a suite` as Aston Martin boldly named
this model. Made from the latest world leading latest bonded pre formed aluminium and Carbon composites , this is a stunning 715 bhp V12 British built engined supercar when it leaves the Gaydon factory.
Icon F1 in 2021 can supply and fit this lightweight exhaust system which already produces circa 735 Bhp+ and improved torque which is mated and tuned with the OEM software through the original actuators. This leaves the driver the option to have the engine note
in quiet, loud or race mode (for track use only). The car is currently under test for real use MPG consumption figures , the information received to date is there will be significant  fuel saving as well. However, we will give the final verdict and compare the next 2500 miles on a back to back basis. Please keep an eye on our website for further updates.
The Research and development division at Icon F1 have been busy with the Aston Martin free flow exhaust system.
So far we have noticed a small fuel saving of 3.2 % as per the back to back comparison results from the cars fuel computer during typical driving conditions.
We are hopeful that the weather improves as March and April haven't been the best, these types of cars whilst fully able to be used as a daily drive, the typical Aston Martin DBS Superleggera customer will only drive them on warmer climatic days, so the air pressure is different.
Also Icon are repeating the same typical previous test usage as the Aston factory exhaust system MPG figures we obtained to have exact fuel data comparisons .
The test reports received back do however notice a significant increase in BHP, estimated as another 25-35 bhp taking Aston Martins `Brute in a suit` to circa 750 bhp with a glorious V12 sonorous rumble when in the sport and sport plus modes . Truly a breath-taking Aston sound.
One concern we had and were very keen to maintain was the gentle burble sound of when the car when needed, we are absolutely delighted to report that in GT mode, the car sound is almost identical to the stock exhaust.
Soon we will be doing some private road testing and will produce a short video with the difference in sounds from each ecu mode.