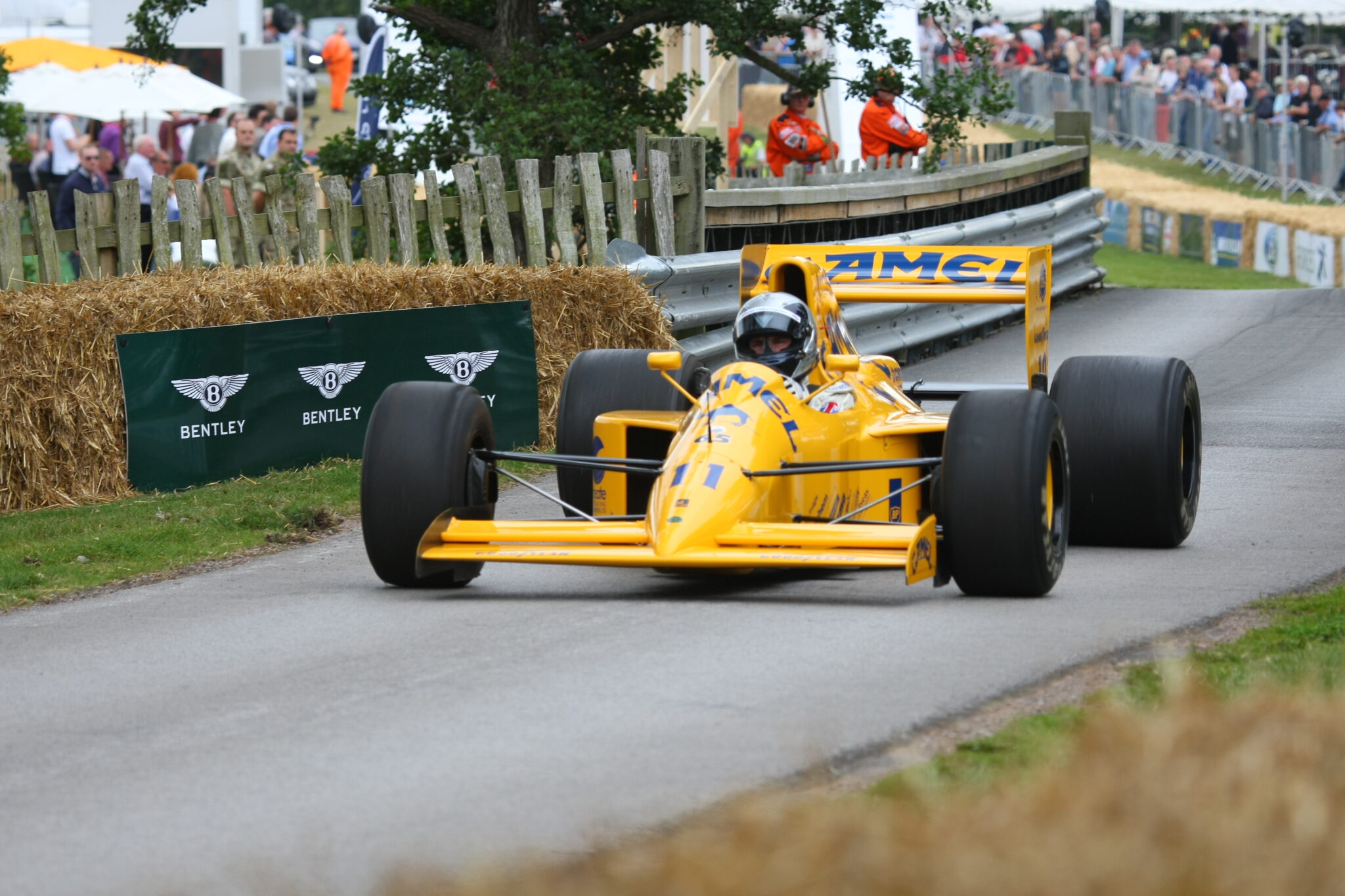 Icon F1
Being keen motorsport fans, Icon F1 Ltd didn't hesitate when given the opportunity to buy the F1 Lotus Lamborghini 102. With it being such a rare and awesome machine, the idea of making it available to hire out seemed like a way of letting other motorsport fans get close to a bit of F1 history
The Lotus
This is the only fully operational, V12 Lamborghini-engined Formula One car in the world. The Lotus type 102 was built for the 1990 F1 season. It is an exciting combination of two great marques, Lotus and Lamborghini.
The engine is a 3.5 litre 80 degree 48 valve V12 which gave the team a competitive 650+ bhp, from a strong and practical unit. The gearbox is a 6 speed (+ reverse) transverse unit designed by Team Lotus and incorporating Lamborghini internals. The 102 was raced in the 1990 F1 World Championship by Derek Warwick and Martin Donnelly. They achieved some good finishes in a competitive season for Team Lotus, thereby preserving the team's vital top 10 status.
Designed under the technical direction of Frank Dernie the 102 represents about 150,000 hours of research, wind tunnel, continuous engineering and design time from concept to racing car.All composite manufacture was undertaken in-house at Ketteringham Hall. The Team even made a super light carbon fibre helmet for Derek Warwick and knuckle protectors for Martin Donnelly.
Since 1990 the car has been kept by the team, preserved within the Works Collection by Classic Team Lotus. This car is extremely rare and has been with the Lotus factory for twenty years. Now, after a full rebuild by the original team who designed and built the car, she is again running in the same form as she did in the 1990 season.
Icon F1 Ltd struck a deal with Clive Chapman, son of Lotus founder Colin Chapman, to buy the Lotus 102. The car had been kept in storage at the factory for all those years and Classic Team Lotus was looking for someone able to buy it and drive it properly, partly as a show car to demonstrate the Lotus history in Formula One. As part of the deal, Classic Team Lotus agreed to supply a pit crew to attend events. Still today, some of the original mechanics who worked on the cars being raced by drivers such as Mansell, Senna and Derek Warwick back in the day now look after the Lotus 102.The car is in pristine condition, and able to run demo laps. The car is simply breathtaking and has been invited to some of the Worlds premier motoring events including the Goodwood Festival of Speed and Cholmondeley pageant of Power.
The car comes complete with full technical support and crew.