The Icon brand
Founded by Andrew Morris, to date the Icon brand is a range of high end bespoke products all created around Andrew's passions outside of his normal hectic business life.
With 25 years experience in the freight industry, owning a successful International shipping group has never kept the entrepreneur in Andrew occupied enough. With a love of motor racing, he has brought together his design skills, ambition and drive to create what now is the Icon brand.
​For all hire, press and general enquires please: Contact Us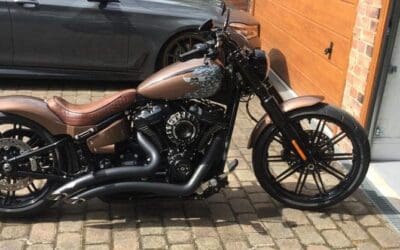 The Harley Icon project is roaring ahead. Research and Development has been progressing at a blistering pace, air suspension is being tested and the cosmetic side is close to finishing. We have more images to come but we felt that after nearly 10 months you might like...